Angola Automotive Accessories by Nifty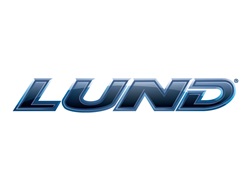 Nifty automotive parts are available to you in Angola, IN at Tri State Line-X & Accessories! Find all the Nifty accessories you need including Cargo Area Liner, Cargo Bag, Carpet Kit, Door Panel, Floor Center Hump Mat, Floor Mat, Truck Bed Liner, and much more!
About Nifty
Protect your investment. With Nifty's custom-molded floor mats and rear cargo trays, today's cars, sport utility vehicles, vans and pickups get the protection they deserve - without sacrificing style. Designed to withstand the wear and tear that weather and work can dish out, Nifty products not only enhance vehicle appearance, they keep your vehicle looking great year after year. Simple, quality products that's the Nifty difference.
About Tri State Line-X & Accessories
A family owned and operated business that was established in November of 2003. Tri State LINE-X and Accessories has grown to become the go to solution provider for automotive aftermarket products in the Tri State area. Covering new and used car dealerships over a 1100 sq. mile area Tri State LINE-X has become a trusted vender to wholesale and retail customers for almost 9 years. LINE-X protective coatings, Spray On Bedliners, is the core of our business from which all our other products followed. We offer a full line of truck accessories including ARE and LEER truck caps and tonneau covers. Thousands of bolt on products for trucks, cars and SUV's.