Angola Automotive Accessories by Hurst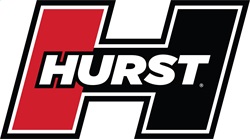 Hurst automotive parts are available to you in Angola, IN at Tri State Line-X & Accessories! Find all the Hurst accessories you need including Auto Trans Shift Cable, Auto Trans Shift Console Plate, Auto Trans Shift Cover Plate, Auto Trans Shifter Assembly, Auto Trans Shifter Solenoid, Back Up Light Switch, Brake Launch Control, Brake Launch Control Installation Kit, Manual Trans Shift Boot, Manual Trans Shift Boot Retainer, Manual Trans Shift Installation Kit, Manual Trans Shift Knob, Manual Trans Shift Lever, Manual Trans Shifter Assembly, Sequential Trans Shift Paddle, and much more!
About Hurst
Known as America's Number 1 Shifter Company, Hurst proudly maintains a wide variety of quality products for the performance enthusiast. Over the years, Hurst has been the OEM shifter supplier for the Pontiac GTO, Plymouth Barracuda, Plymouth Super Bird, Ford Mustang Boss 302, Oldsmobile, AMC and now the new Dodge SRT-10 Pick-Up, just to name a few. When you purchase a Hurst Shifter or accessory, you are receiving a piece of legendary Hurst heritage and quality. From Drag Racing to Street Rods, Circle Track to Street Machines, Hurst manufactures quality-engineered shifters, accessories and transmission products to fit the needs of the performance minded driver.
About Tri State Line-X & Accessories
A family owned and operated business that was established in November of 2003. Tri State LINE-X and Accessories has grown to become the go to solution provider for automotive aftermarket products in the Tri State area. Covering new and used car dealerships over a 1100 sq. mile area Tri State LINE-X has become a trusted vender to wholesale and retail customers for almost 9 years. LINE-X protective coatings, Spray On Bedliners, is the core of our business from which all our other products followed. We offer a full line of truck accessories including ARE and LEER truck caps and tonneau covers. Thousands of bolt on products for trucks, cars and SUV's.