Angola Automotive Accessories by Flowmaster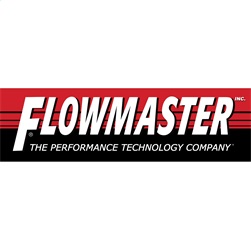 Flowmaster automotive parts are available to you in Angola, IN at Tri State Line-X & Accessories! Find all the Flowmaster accessories you need including Catalytic Converter, Exhaust Collector, Exhaust Flange, Exhaust Header, Exhaust Header Collector, Exhaust Intermediate Pipe, Exhaust Pipe, Exhaust Pipe Connector, Exhaust Pipe Turn Out, Exhaust Resonator, Exhaust System Kit, Exhaust Tail Pipe, Exhaust Tail Pipe Tip, Muffler, Turbocharger Down Pipe, and much more!
About Flowmaster
Flowmaster operates the only exhaust Research & Design facilities of its kind in the world, centered around the SuperFlow SF-7100 engine dynamometer complete with E.C.A. (engine cycle analysis) equipment and also SuperFlow chassis dyno's. Through use of these dyno's, Flowmasters engineering staff can track the complete engine cycle in millionths of a second and can obtain exact technical data of each degree of cam rotation, from induction to the tip of the exhaust system, while also showing the power numbers that really matter, the power numbers to the ground. Flowmaster also utilizes Spectrum Analyzers to fine tune the sound of each of the eleven different series of mufflers that Flowmaster currently offers, both for peak performance and just the right sound levels and tones. Flowmasters product line includes exhaust products for Performance Street, Muscle cars, Trucks, Street Rods, RV's, Motorhomes, and all types of race applications. With over 400 different muffler models, 370+ exhaust systems and numerous exhaust accessories available, Flowmaster offers you the choice of sound to fit your sound preference from wild to mild and of your specific vehicle needs. Call our experienced tech staff for live help and detailed information regarding your vehicles. With Ray still active and hands on with the R&D department in the development, not only of new exhaust products, but also with new technologies currently being tested in third and new R&D facility, the future looks to be very exciting indeed.
About Tri State Line-X & Accessories
A family owned and operated business that was established in November of 2003. Tri State LINE-X and Accessories has grown to become the go to solution provider for automotive aftermarket products in the Tri State area. Covering new and used car dealerships over a 1100 sq. mile area Tri State LINE-X has become a trusted vender to wholesale and retail customers for almost 9 years. LINE-X protective coatings, Spray On Bedliners, is the core of our business from which all our other products followed. We offer a full line of truck accessories including ARE and LEER truck caps and tonneau covers. Thousands of bolt on products for trucks, cars and SUV's.