Angola Automotive Accessories by Hella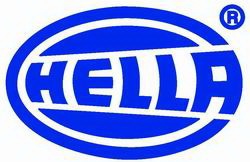 Hella automotive parts are available to you in Angola, IN at Tri State Line-X & Accessories! Find all the Hella accessories you need including Bulb Exterior, Bulb Interior, Driving Light, Emergency Lamp, Fog Light Assembly, Fog/Driving Light Cover, Head Light Assembly, Head Light Bulb, Head Light DE Module, Interior Lamp, Lamp Reflector Assembly, Side Marker Light Assembly, Tail Light Assembly, Turn Signal Light Assembly, Worklight, and much more!
About Hella
The Behr Hella Service joint venture makes a wide range of vehicle air conditioning and engine cooling parts and services available to customers: More than 1,000 articles provide a high market coverage; service parts round off the complete Thermal Management range. My Hella Lights is a new website geared towards consumers that provides information on Hella's line of Performance Lighting. There are many new products including a new line of Xenon lamps, upgrade tailamp kits for Chevy, Ford, Dodge, Toyota, and Ford trucks, and more.
About Tri State Line-X & Accessories
A family owned and operated business that was established in November of 2003. Tri State LINE-X and Accessories has grown to become the go to solution provider for automotive aftermarket products in the Tri State area. Covering new and used car dealerships over a 1100 sq. mile area Tri State LINE-X has become a trusted vender to wholesale and retail customers for almost 9 years. LINE-X protective coatings, Spray On Bedliners, is the core of our business from which all our other products followed. We offer a full line of truck accessories including ARE and LEER truck caps and tonneau covers. Thousands of bolt on products for trucks, cars and SUV's.