Angola Automotive Accessories by NOS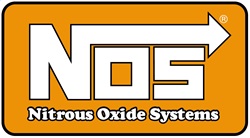 NOS automotive parts are available to you in Angola, IN at Tri State Line-X & Accessories! Find all the NOS accessories you need including Adapter Fitting, Decal, Fuel Filter, Fuel Hose, Fuel/Nitrous Solenoid, Nitrous Bottle, Nitrous Bottle Bracket, Nitrous Controller, Nitrous Distribution Block, Nitrous Jet, Nitrous Nozzle, Nitrous Plate, Nitrous System, Shirt, Steel Tubing, and much more!
About NOS
Holley products have been the undisputed leader in fuel systems for over 100 years. Holley carburetors power every NASCAR Sprint Cup team and every NHRA ProStock champion. Holley's products include performance fuel pumps, fuel injection, intake manifolds, cylinder heads & engine dressup products for street performance, race and marine applications. As a single solution, or partnered with products from other Holley companies, Hooker Headers, Flowtech Headers, NOS, Weiand, or Earl's, Holley products can give you the edge you need over the competition.
About Tri State Line-X & Accessories
A family owned and operated business that was established in November of 2003. Tri State LINE-X and Accessories has grown to become the go to solution provider for automotive aftermarket products in the Tri State area. Covering new and used car dealerships over a 1100 sq. mile area Tri State LINE-X has become a trusted vender to wholesale and retail customers for almost 9 years. LINE-X protective coatings, Spray On Bedliners, is the core of our business from which all our other products followed. We offer a full line of truck accessories including ARE and LEER truck caps and tonneau covers. Thousands of bolt on products for trucks, cars and SUV's.