Angola Automotive Accessories by Warn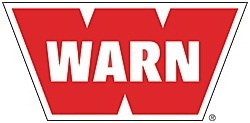 Warn automotive parts are available to you in Angola, IN at Tri State Line-X & Accessories! Find all the Warn accessories you need including Brush Guard, Bumper- Front, Chassis Guard, Fender Flare, Grille Guard, Hoist, Locking Hub Kit, Plow Mount, Skid Plate, Trailer Hitch, Winch, Winch Controller, Winch Fairlead, Winch Mount Kit, Winch Rope, and much more!
About Warn
Warn Industries is the world's most recognized brand in off-road products. The company designs, manufactures and markets a full line of off-road equipment and accessories that enhance the performance of four-wheel-drive vehicles and ATVs. As well, the WARN Industrial and WARN Works (for utilitarian use) brands offer high-performance, quality products for today's hard worker.
About Tri State Line-X & Accessories
A family owned and operated business that was established in November of 2003. Tri State LINE-X and Accessories has grown to become the go to solution provider for automotive aftermarket products in the Tri State area. Covering new and used car dealerships over a 1100 sq. mile area Tri State LINE-X has become a trusted vender to wholesale and retail customers for almost 9 years. LINE-X protective coatings, Spray On Bedliners, is the core of our business from which all our other products followed. We offer a full line of truck accessories including ARE and LEER truck caps and tonneau covers. Thousands of bolt on products for trucks, cars and SUV's.