Angola Automotive Accessories by Fabtech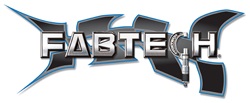 Fabtech automotive parts are available to you in Angola, IN at Tri State Line-X & Accessories! Find all the Fabtech accessories you need including Axle Spindle, Axle U-Bolt, Coil Over Shock Absorber, Coil Spring Set, Control Arm, Control Arm Bushing Kit, Leaf Spring, Lift Kit-Suspension, Lift Kit-Suspension Component, Lift Kit-Suspension w/Shock, Multi Shock Kit, Remote Reservoir Mount Kit, Shock Absorber, Steering Damper Kit, Suspension Control Arm Bumper, and much more!
About Fabtech
Established in 1989, Fabtech started as a small custom fabrication shop specializing in building suspensions for Prerunners and Race Trucks. Fabtech has since grown into a world class manufacturer of Suspension Systems and accessories for the offroad enthusiast. Fabtech operates a 200,000 sq. ft facility in Chino, California performing all phases of R&D and Manufacturing in house. Suspension designs are created internally and hand crafted by Fabtech's team of Race Shop fabricators and engineers for proper functionality and performance. State of the art CNC Lasers, Mills, Lathes and Welders construct each component for exceptional quality control and superior strength. Unique designs, extensive testing and superior strength is why Fabtech builds the finest 2 & 4 Wheel Drive Suspension Systems on the market today.
About Tri State Line-X & Accessories
A family owned and operated business that was established in November of 2003. Tri State LINE-X and Accessories has grown to become the go to solution provider for automotive aftermarket products in the Tri State area. Covering new and used car dealerships over a 1100 sq. mile area Tri State LINE-X has become a trusted vender to wholesale and retail customers for almost 9 years. LINE-X protective coatings, Spray On Bedliners, is the core of our business from which all our other products followed. We offer a full line of truck accessories including ARE and LEER truck caps and tonneau covers. Thousands of bolt on products for trucks, cars and SUV's.