Angola Automotive Accessories by aFe Power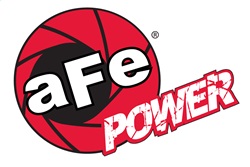 aFe Power automotive parts are available to you in Angola, IN at Tri State Line-X & Accessories! Find all the aFe Power accessories you need including Air Cleaner Assembly, Air Filter, Air Filter Cleaner And Degreaser, Air Filter Wrap, Air Intake Kit, Air Intake/Exhaust System Kit, Computer Chip Programmer, Exhaust Pipe, Exhaust System Kit, Exhaust Tail Pipe Tip, Fuel Filter, Oil Filter, Throttle Body Spacer, Turbocharger Intercooler, Turbocharger Intercooler Intake Pipe, and much more!
About aFe Power
Advanced Flow Engineering, Inc. (aFe) produces high flow, high performance air filters & intake systems for the automotive industry. Founded in April, 1999, aFe was created to address an obvious need in the automotive aftermarket industry: a lack of choice for a high performance aftermarket air filter. We are a team of engineers, machinists, production and sales people who believe in the product we design. We each have years of experience in our respective positions and together work to ensure that we have the best product on the market. Our purpose was not just to be another vendor that offers air filters, we chose to pay attention to those finer details that set an aFe filter apart from the competition. We currently offer aftermarket air filters for passenger cars, light trucks and SUV's. We also have many applications for round racing and universal clamp-on filters. To find your particular application, please use our new search engines. If you do not see your particular application listed, please contact us.
About Tri State Line-X & Accessories
A family owned and operated business that was established in November of 2003. Tri State LINE-X and Accessories has grown to become the go to solution provider for automotive aftermarket products in the Tri State area. Covering new and used car dealerships over a 1100 sq. mile area Tri State LINE-X has become a trusted vender to wholesale and retail customers for almost 9 years. LINE-X protective coatings, Spray On Bedliners, is the core of our business from which all our other products followed. We offer a full line of truck accessories including ARE and LEER truck caps and tonneau covers. Thousands of bolt on products for trucks, cars and SUV's.