Angola Automotive Accessories by Blue Ox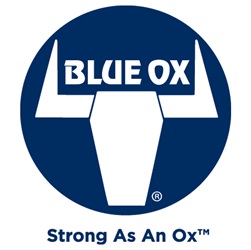 Blue Ox automotive parts are available to you in Angola, IN at Tri State Line-X & Accessories! Find all the Blue Ox accessories you need including Bed Mounted Motorcycle Carrier, Bed Mounted Motorcycle Carrier Pivot, Fifth Wheel Trailer Hitch Bed Support, Fifth Wheel Trailer Hitch King Pin Lock, Fuse Bypass, Gooseneck Trailer Hitch, Steering Damper Mount Kit, Tow Bar, Tow Bar Bracket, Tow Bar Hardware, Tow Bar Sway Control, Track Bar, Trailer Wire Installation Kit, and much more!
About Blue Ox
Blue Ox is known internationally for its quality towing products, from tow bars and baseplates, to steering control systems, supplementary brakes, carriers, weight distributing and gooseneck hitches and everything in between. With a product and accessory line as diverse as their customer base, Blue Ox has everything to meet your recreational or commercial needs.
About Tri State Line-X & Accessories
A family owned and operated business that was established in November of 2003. Tri State LINE-X and Accessories has grown to become the go to solution provider for automotive aftermarket products in the Tri State area. Covering new and used car dealerships over a 1100 sq. mile area Tri State LINE-X has become a trusted vender to wholesale and retail customers for almost 9 years. LINE-X protective coatings, Spray On Bedliners, is the core of our business from which all our other products followed. We offer a full line of truck accessories including ARE and LEER truck caps and tonneau covers. Thousands of bolt on products for trucks, cars and SUV's.